AutoCombine
V 2.4 mod for Farming Simulator 2013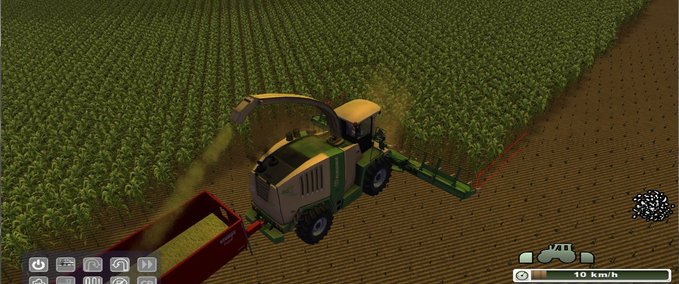 description
featured
I do not like maps with rectangular fields. But driving a combine harvester plus the tractor with trailer is a bit tedious in SP mode.

So I came across the mod autopilot gotchTOM.

Now I did not want to change every harvesters myself and therefore I have written AutoCombine. And I have taken over parts of autopilot in my mod. The Mod is installed easily in the mod folder. It is automatically added in all combines and forage harvesters with normal helper. Thus the combine threshes automatically in circles around the field.

The AutoCombine Hud is opened with the key K. The helper starts normally using the H key.
Warning: You must turn on the alternative helper only in Hud. The button is in the 2nd Row far left. Is there a quadrilateral, then only the normal helper is on.
Changes in version 2.1:

Forage harvesting

with a trailer.

I works 

only when

you choose

"

AutoCombine mode [up/down]

"

together with the

"turn mode [driving]

".

Attention,

you will need a

lot of space for turning

!

Better support for

Course

Play.

The corresponding

button is

in the 2nd

row on the right

.

You can jump

to the next step when turning

if

the

combine is

stuck

somewhere.

The button is

in the

first

row on the right

Limited steering angle so that

combines

with a very large

cutter

no longer

start

to commute

.

Optimization for

fields

with

"

sharp

"

corners
Changes in version 2.0:
MultiPlayer

Potato and

beet harvesters

You can switch

between the circle

drive

and

up and down

There

are

already present

in the vehicle

helper

marks

If the

HUD

is displayed,

the perspective

does not change

The mod can be uploaded everywhere using the original download link and the name of the modders. The re-upload to another file hoster is prohibited. A short note to me would be nice too.
Credits
Ur-Skript Autopilot: Zartask
LS09 Skript Autopilot: Mr. F
LS11 Skript Autopilot für Mähdrescher: gotchTOM
LS13 und Umbau Mogli aka biedens



changes
23 May 09:34

Version 2.4

- Bugfix 90° Wende
- Kleine Anpassungen für moreRealistic 1.3 beta

22 Apr 10:25

Version 2.3

- 90° Wende überarbeitet
- fehlende Texte gefixt
- MR: Geschwindigkeit abhängig von Verlust

10 Apr 21:00

Version 2.2

- Anpassungen an CoursePlay
- Unterstützung der MoreRealistic Beta
- Hud aus AutoTraktor

14 Dec 15:56

Version 2.1

- Unterstützung von CoursePlay
- Überspringen einzelner Schritte im Wendemanöver, falls der Drescher sich irgendwo festgefahren hat
- Begrenzung des Lenkwinkels bei sehr großen Schneidwerken, z.B. Claas Lexion 780 TT mit Vario 1350
- Feintuning einige Parameter

08 Dec 16:22

Version 2.0

- Während des Dreschens kann man zwischen Kreisfahrt und Hoch-/Runterfahrt umstellen
- Wendemanöver ohne Rückwärtsfahrt
- Multiplayer
- Bessere Abstimmung mit dem eingebauten Helfer
- Kartoffel- und Rübenroder

30 Oct 20:11

Version 1.0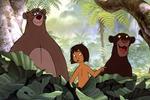 Do you think this mod should be featured?
}