Deutz Agrostar 6.81
V 1 beta mod for Farming Simulator 2011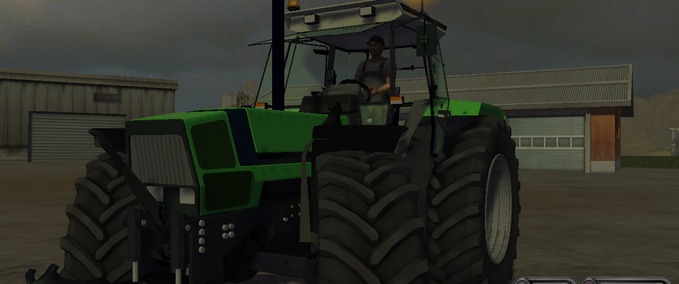 description
Here's a nice
agrosar with many features
Attention! The mod is in BETA status hatt and a few small errors but which will be fixed in the next version.
features:
engine start (enter)
Animirtes-wheel motors during startup
Animirtes accelerator
Animirtes brake pedal
roof gap to open (key 9)to open
Right window (button 5)Left window open for
(key KP 6)
windshield to open (key 7)
rear window to open (key 8)Left-
beacon for ausklppen (KP key 7)
rights beacon to unfold (KP key 9)
-left direction indicator (key KP 1)
warning indicators (KP key 2)Right-
Bilnker (KP key 3)
work light front (KP key 8)
rear work light (key KP 5)
What else did was:
-New Tires (AO texture)
New SoundSmall changes
Model
etc. ..
Credits:
Urmodder:? Unfortunately, unknown (Soltes you recognize your mod here will contact you as you with me)
Edit: Flodsche
The mod should be available everywhere who will verwendett the original link and the modder Benante be
Credits
Credits:

Urmodder: agroplus70

Edit: Flodsche
changes
02 Sep 15:07

Version 1 beta
Files
checksum:
f4a8de67eb1b2b298bab79ffab128e6b
Version:
1 beta
multiplayer ready?
no
Author:
GIANTS Software GmbH
price in shop:
3 LS
name in shop:
Deutz Fahr Agrostar 6.81
description in shop:
gebraucht, Bj 1997
190 PS, 40 KmH
Urmodder:???
Modder:Flodsche
Empfehlungsrate
-/-
noch nicht genug Stimmen
Do you think this mod should be featured?
}