Lease fields
V 0.2 mod for Farming Simulator 2013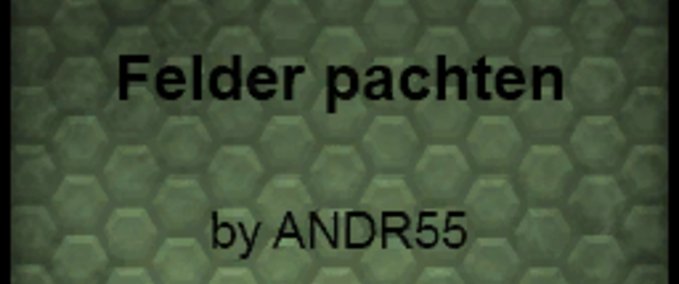 description
featured
This script adds the shop all the fields for Lease added.
The purchase price is always 0 €, while the lease costs (seen in the shop above) calculated daily.
The lease costs are calculated from the Price field, the larger the field is, the higher the daily lease costs.
This script is compatible with all maps.
This is the first version of this script, which I did not want to deprive you.
I I'd appreciate constructive criticism or change requests.
Credits
ANDR55
changes
01 Jun 22:31

Version 0.2

Leider gab es in der v0.1 einen kleinen Fehler (der mir auch unglaublich peinlich ist), der dazu geführt hat, dass die Pachtverträge nicht gespeichert wurden.

Die v0.2 behebt nun dieses Problem, sodass Pachtverträge auch noch nach einem Serverneustart erhalten bleiben.

01 Jun 11:07

Version 0.1
images
Do you think this mod should be featured?
Unterstütze den Entwickler!
Jetzt mit PayPal spenden
}