Feldy
V 1 mod for Farming Simulator 2011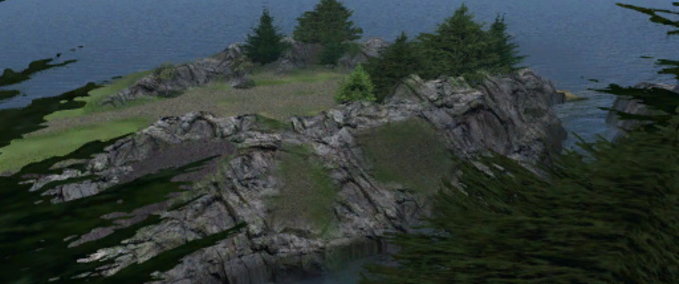 description
NOTE:  The Feldy map was previously released on FS-UK.  I obtained permission from FarmerYip to release the map as I couldn't find it anywhere on the internet, and it is a work of art worthy of preserving.  Feldy was far ahead of its time as compared to Farming Sim maps of that day.  In many ways, it still has things to offer that you would be hard pressed to find in any more recently released Farming Simulator map (FS '22).  In a league of its own, it's my privilege to share the map here.  The rest of the text is from FarmerYip when he originally released the map.
============================================================================
Feldy - a map by FarmerYip and Doctorhilti.
Feldy has a few new things to play with, OSR, Hedges, Red Clover, Peas, and a cattle and pigs production for better profits.  Many new features also added ot the map will keep you playing for hours.  Grab a few friends together, there's so much to do on Feldy you will need some help but can also be played single player.
Fruits on Feldy - new and default ones:- OSR, Barley, Canola, Maize, Wheat, Potatoes, Sugarbeet, Peas, Red Clover.
Please make sure you read the PDF and the Introduction Video that comes with the Mods download.  Or from the links below.  The video and PDF will help with a lot of questions you may have on how to play the map and run the processes.
Feldy should run on most PC's and during testing causes very little lag even on some low end PC's.
The map was completely made by FarmerYip, with a little additional help from Napalm.  All the mods were adapted for Feldy by Doctorhilti, and additional changes made by the guys in FMC, and Seederman, Hermit23.  Many thanks to all of them.
I3D File Size - 37 MB:  Map Zipped file size 134 MB:  Downloaded mods needed Zipped file size 130 MB
Feldy should run on most PC's and Laptops, some reduction in performance can be expected on lower end machines.
Feldy is protected by Copyright.  This also means it must NOT be posted for download on any other site, unless this original link is used for download.
Download the mods required here: Feldy Required Mods
Credits
MAP:  FarmerYip
MODS:  DOCTORHILTI
ADDITIONAL MOD AND MAP EDITS:  Kaosknite, Napalm, Seederman, Hermit23
SCRIPTING/FRUITS:  DOCTORHILTI, Decker_MMIV, Druptown, CaribcanUK
BUILDINGS:  FarmerYip
ADDITIONAL BUILDINGS:  Sandgroper, DOCTORHILTI
ROADS:  Russ
BARBED WIRE FENCE:  Kaosknite
HEDGES:  Johan12
VARIOUS BITS:  Neurotek
THANKS:  Giants, LS-UK website and forums
Credits to the adapted mods are given within the PDF and have where possible the original link for the mod.
TESTERS
Seederman
Hermit23
Sandgroper
Sniper214
Leicestershirefarmer
Lucas1234
Jcddmdad
Lukemonty
New Hollandman 2
Hoolie
And all the guys in FMC
Special thanks to the following people without whose help Feldy would not have happened.
DOCTORHILTI for his inspiration, ideas, and talents with Fruits and converting mods.
Decker_MMIV for his skills in scripting
Xentro for the bale conversion script
Seederman for his constant attention to testing, and the many many hours spent on Feldy.
Hermit23 for his attention to detail, and his patience while testing.
All the guys in FMC (Freelance Modding Crew) who have contributed greatly towards getting Feldy to this stage.
Kirsty for putting up with me constantly at the PC making a working farm.
images

Empfehlungsrate
-/-
noch nicht genug Stimmen
Do you think this mod should be featured?
}