Feldy - MODS Required for Feldy Map
V 1 mod for Farming Simulator 2011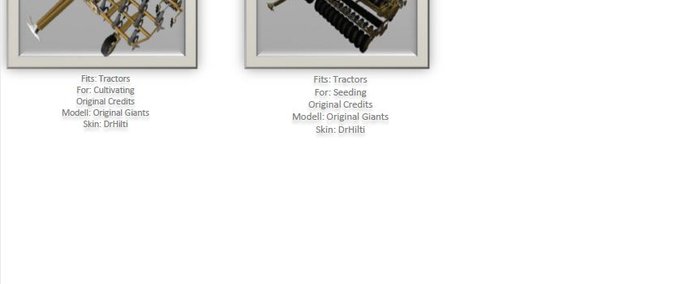 description
NOTE:  The Feldy map was previously released on FS-UK.  I obtained permission from FarmerYip to release the map and its accompanying mods as I couldn't find it anywhere on the internet, and it is a work of art worthy of preserving.  Feldy was far ahead of its time as compared to Farming Sim maps of that day.  In many ways, it still has things to offer that you would be hard pressed to find in any more recently released Farming Simulator map (FS '22).  In a league of its own, it's my privilege to share the map and its mods here.  The rest of the text is from FarmerYip when he originally released the mods needed to play the map.
=======================================================================================
These are the mods required for the map Feldy.
This is NOT the map.  The map can be downloaded from a separate location here:  Feldy Map
CONTENTS:-
Main Zip - \"Feldy_Mods_And_Support_Media.zip\" download and unzip
INSIDE MAIN ZIP:-
\"Feldy_Mods_Unzip_To_Mods_Folder.zip\" Unzip this one and place in your mods folder.
\"Feldy.PDF\" support media, read to help with playing the map.
\"Feldy_Introduction_Video.txt\" A text file with the link to a Video which will help you get started.
Map can be found here:    Feldy Map
Credits
MAP - FarmerYip
Mods - DOCTORHILTI
Files

Empfehlungsrate
-/-
noch nicht genug Stimmen
Do you think this mod should be featured?
}