Felsbrunn New
V 1 mod for Farming Simulator 19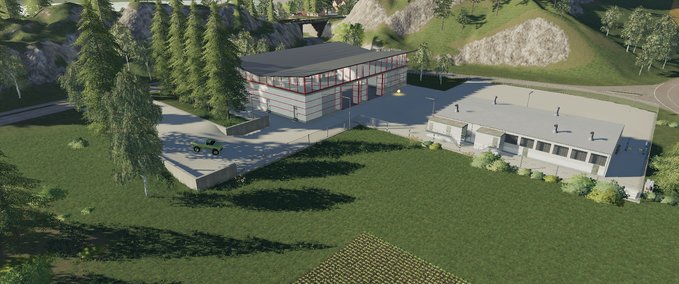 description
This is a standert map that has been rebuilt by me.
.
On the map there are several sounds church bells,E 57 siren,dispute at the supermarket and many more. There is a construction yard,forestry company,graveyard with eulogy and a land trade.
.
Following mods are obstructed:
.
FS19_placeableWindTurbine
FS19_Metal_Fence_Chicken_Stable
FS19_HorseBreeding
FS19_GlobalCompanyPlaceable_FermentingSilo
FS19_CompositeHallPack
FS19_slateRoofBuildings
FS19_GlobalCompanyPlaceable_DynamicStorageHall
FS19_Panel_fence_and_gate
FS19_GlobalCompanyPlaceable_GlobalMarket
FS19_addon_strawHarvestBonus
FS19_GlobalCompanyPlaceable_HayDrayer
FS19_HorsesStable
FS19_halfTimberedFarmbuildings
FS19_addon_strawHarvest
FS19_GlobalCompanyPlaceable_SeedMaker
There are also vehicles from the Claas & AlpineDLC included as starting vehicles
.
There is also an autodrive course you can find at the Facebook group Kirtz-Design ls19.
so now have fun with the map.
Credits
Kirtz-Design ls19

Empfehlungsrate
-/-
noch nicht genug Stimmen
Do you think this mod should be featured?
}