JCB Fastrac 4000 Series
V 1.0 mod for Farming Simulator 17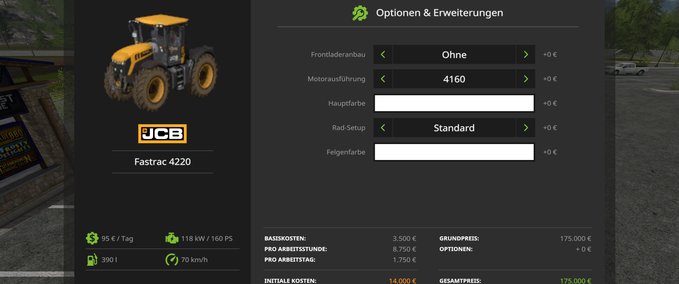 description
good Morning
Here I have for you the JCB Fastrac in the 4000 series.
The Mod originally comes from the LS 15 of Mad Fox, which was brought by a modder in the 17er.
Before questions come to the release: I have the Urmodder as well as the modder, which has brought him into the LS 17, but get no feedback. Since I did not want to withhold it from anyone, I put him to the DL.
I have partly brought him to LS 17 standard:
-Farbwahl
-Felgenfarbwahl
Various tire configurations
-Aloe FL console
-Dynamic Hoses (Front, Back and FL [Aloe Console])
-Motor configuration (4160, 4190, 4220 and a chip version with 280 hp)
-Ic Control for various parts
-Beifahrer
-Zulassungsscript
-Ab and mountable front fenders
Crabsteering (four-wheel steering, front-wheel steering, rear-wheel steering, crab on the left, crab on the right)
and possibly things that I have forgotten, but I can not come up with at the moment
Since this is more or less my first mod, do not take me so hard.
For improvement suggestions and criticism I am always to have.
MfG Striker2379
PS: I'll clean up the folder
Credits
Modell: Mad Fox
Textur: Mad Fox
Script: Mad Fox/Striker2379/BR Mod Performance
Idee / Konzept: Mad Fox/Striker2379/BR Mod Performance
Tester: Striker2379
Sonstige: 
Files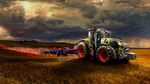 Empfehlungsrate
-/-
noch nicht genug Stimmen
Do you think this mod should be featured?
}