Kernstadt2015 edition Alf
V 1.4 mod for Farming Simulator 15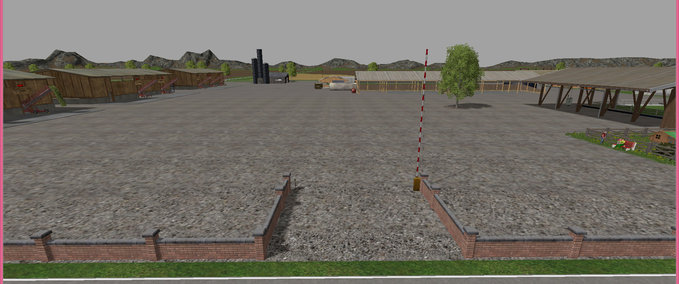 description
featured
Kernstadt2015
So this is my very first map that I have built, because she was playing so well in the 13-ies.
On the map there are only standard fruits Ls 15th
Are installed
Large food warehouse with conveyor belts at the court (1984Fendt936)
Slurry storage on the farm (Andy1978)
Stockbreeding equipment Pig Beef Huehnerzucht (Marhu)
Gueterbahnhof with moving train, (Giants)
Gardening,
Saegewerksbahnhof by train, (Giants)
Dairy,
Country trade,
Bio mass work,
Mill,
Bga
large halls for shelter from vehicles (Dutch Agricultural Modelling)
above the village of Schlachter (Credit Seba j)
the forest enterprise with sawmill. (Credit Marhu)
atze1978 - road kit V1
frisco0177 - feed stores
mailman - pole Pack V 1.0.0
Ekkhard
anke to Mach1 - Andy.
PS: I know it reads anyway no one but I write here anyway:
The map is playable, although not everything is as I wanted it, but it's my 1 Map I've built.
The Map returned error with Chicken store image, but it works anyway.
And !!! The nonsense as I forbid the Map elsewhere hochzuzladen etc. will save me here and now, because it keeps no eh !!!!
If the map would improve someone and would like to get permission to do so can feel free to contact via Modhoster or send message to me. !!
- Hot air balloon and blimp
Baden Bauer nursery from its Map
BigDaddy low for the release of the core city version ls 13
Silv3r for the release of Stonesmap.
Big thanks to all these and participating
and more recently to those modders I have now forgotten to call.
As well as a thank you to Mach1Andy for supporting the project.
Here you can post your errors from now, if you will. Thank you
http://bauernluemmel.xobor.de
changes
21 Aug 21:40

Version 1.4

So da viele Sp Spieler probleme wegen CP hatten, habe ich die Schiebetore vom Hof durch Schranken ersetzt, sowie die Mauern verändert.
Desweiteren sind nun beim Forst auf der Map 3 Sägewerke verbaut, die mit dem Colector ausgestattet wurden. Ein werk braucht ca. 25 Minuten für 1 fertige Palette Bretter.
Dazu wurde noch eine Rampe angebracht um das Langholz abkippen zu können.

08 Jun 07:17

Version 1.3 Final

Sorry aber bei der Hühnermast war ein Fehler!!!

07 Jun 01:37

Version 1.2 Finale

Klee und Luzerne als schnell wachsende Zwischenfrucht verbaut.
Wollpalletten collector verbaut.
PDA symbole erweitert.
Milchtrigger zum selbstverkauf der Milch verbaut.
Hof umgebaut, kleine schmückarbeiten am Hof.
Errors wurden behoben, Grubbertexturen verlaufen nun gerade.
Feldkauftrigger kontrolliert und korrigiert. Gärtnerei wird richtig angezeigt.

17 May 12:20

Version 1.1

Alle Errors wurden behoben, es wurden noch 2 Unterstände für Geräte beim Hof eingefügt, bei den Kühen kann jetzt mit dem Rüben Schneider Mischfutter (Kartoffel und Zuckerrüben) direkt an die Kühe Verfüttert werden. Milch kann jetzt vom Bauern abgeholt und bei der Molkerei verkauft werden. Das Sägewerk wird jetzt in der Pda Karte angezeigt. Die Tore am Hof und beim Guellelager haben andere Tore erhalten, die sich selbst bei Annäherung öffnen und wieder schliessen. Bei den Schafen wurde der Palettencollector verbaut. Das fehlende Bild beim Huehnerkauf wird nun auch korrekt angezeigt.

02 May 13:17

Version 1.0
Files
| | |
| --- | --- |
| checksum: | f1a892beac21226ed805c2a4481096ee |
| Version: | 1.4 |
| multiplayer ready? | yes |
| Author: | co Tackleberry |
| price in shop: | 2000 LS |
| name in shop: | Mistrampe |
| description in shop: | Mistrampe zum beladen von hohen Anhaengern. |

Do you think this mod should be featured?
}