Kröger TKD302 Overload
V 1.0.1 pl 1 mod for Farming Simulator 17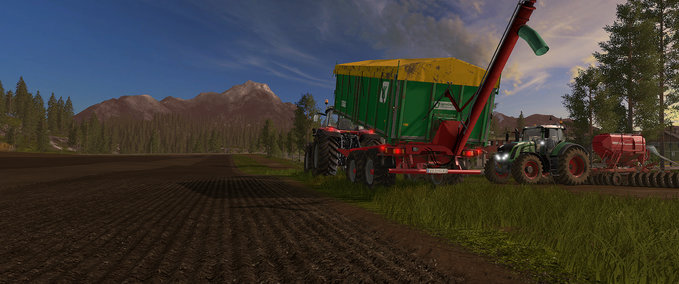 description
featured
K Röger TKD302 Overload
Here we have the Kröger TKD302 Overload. This trailer can load "just" seeds, fertilizer and overweight. It is ideal for filling drill.
It was planned to make a version where you can download all types of fruit and with filling the function for seed drills. Unfortunately, the game does not support currently. Therefore, there is this pendant that way.
Überladeschnecke can disassemble
Überladeschnecke can extend itself (just right for larger drill)
Weight: 20000L
Price: 27000, -
The DtP team now hopes you enjoy playing
Credits
Modell: Giants
Umbau: DtP Mario
changes
05 Jan 20:10

Version 1.0.1 pl 1
images

Do you think this mod should be featured?
Unterstütze den Entwickler!
Jetzt mit PayPal spenden
}