Production Info Hud
V 0.8.0.0 mod for Farming Simulator 22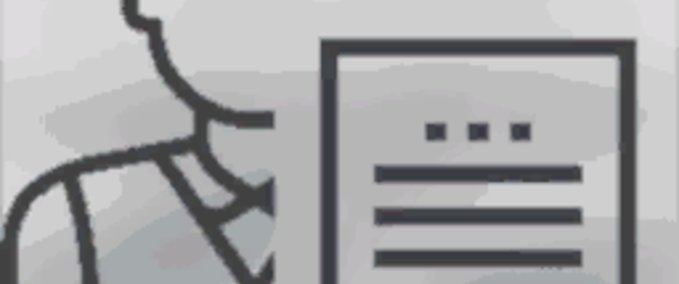 description
Publication on other sides only by myself, linking only with original download link. NO alternative link!
Changing or re-uploading, whether in whole or in part, is not allowed!
Here is the LS22 version of the well-known LS 19 production info hud by me.
Since the LS19 version was built on Global Company dialogues and methods, this version must be complete rebuilded.
The current version has the following, non-customizable properties:
Display of active productions and animal sheds with their remaining time per resource. Including the animal sheds for feed, water and straw. Revamp Mix is also displayed as such.
A production is only displayed if ...

it has less than 2 months remaining runtime.
it has less than 50% fill level. (Except for Revamp Mix inputs, where this is ignored).
The production line is activated.

The display is sorted by remaining runtime, whichever runs empty or is empty first is at the top.
Productions that are full are still above. Full animal sheds can be deactivated in the options.
How many productions are displayed can be set in the options.
Sales help
If the sales price trigger mod is installed, it is displayed if the price is good and the products are available for sale. The following applies here:

A sales price must be set in the sales price trigger and this must be exceeded.
The quantity selected in the options must be available in a silo or production (no animal sheds).

The display shows what can be fetched from where and sold to where.
Requests and suggestions for improvement as well as error messages are always welcome. These can be best done on my Discord in the channel of the mod. https://discord.gg/Va7JNnEkcW 
If you don't like it, just don't use it.
Credits
Script: Achimobil
Idee / Konzept: Achimobil
changes
07 Jun 12:35

Version 0.8.0.0

- Bei Tierställen wird jetzt auch Wasser und Stroh angezeigt. (danke an Rodberaht)
- Bei Tierställen wird jetzt auch Milch angezeigt, wenn diese voll ist. (danke an Rodberaht)
- Revamp Mix und Booster werden jetzt korrekt angezeigt.
- IT aus der Beschreibung entfernt weil ich das nicht übersetzen kann. Die Übersetzungen der GUI bleiben aber drin.
- Anpassung an neue Struktur des Verkaufspreisauslösers

27 May 09:30

Version 0.7.0.0

- Bei den Verkaufsanzeigen werden jetzt auch Produktionen angezeigt

06 May 23:45

Version 0.6.3.0

- Fix für Giants Patch 1.4 für Spezialfahrzeuge, wenn F1 geschlossen ist

20 Apr 16:59

Version 0.6.2.0

- Fix für die Position "Unter Hilfe" von Giants Patch 1.4

19 Apr 21:01

Version 0.6.1.0

0.6.1.0
- VCA Scheiß behoben
- Übersetzungen korrigiert

0.6.0.0
- Verkaufsmenge 5000 hinzugefügt
- Produktionsübersicht mit Summen pro Monat hinzugefügt

09 Apr 12:38

Version 0.5.0.0

0.5.0.0
- Fehler mit verspringen der Anzeige behoben
- Einbau der VK Preis Anzeige aus Silos, wenn SellPriceTrigger Mod aktiv ist
- Einstellungsdialog überarbeitet

09 Jan 11:19

Version 0.4.0.0

- Übersetzungen aktualisiert
- Anzeige, wenn alles Versorgt ist, damit man weiß dass die Anzeige aktiv ist
- Bessere Ausrichtung unter F1 und VI
- Verschiebt das InfoMessageHud, wenn verfügbar, in die Bildschirmmitte, damit es nicht den VI überlagert
- Tierställe Versorgung mit Futter wird jetzt angezeigt
- Volle Tierställe werden angezeigt, damit man Tiere Verkaufen kann (Abschaltbar im Einstellungsdialog)
- Volle Eingänge bei abgeschalteter Produktion wird jetzt nicht mehr als voller Ausgang angezeigt
- Die Anzahl der Angezeigten Zeilen ist nun Einstellbar
- Anzeige der Anzahl der Zeilen die nicht angezeigt werden

30 Dec 17:56

Version 0.3.0.0

- Übersetzungen für PL hinzugefügt
- Korrektur der Anzeige bei vollem Lager
- Bei falscher deklaration einer Produktion wird jetzt ein Fehler angezeigt mit Angabe welche Produktion fehlerhaft ist
- Einstellungsdialog eingefügt. Aufrufbar mit [lctrl] +[lshift] + [P]
- Speicherung der einstellungen in modSettings Ordner

25 Dec 23:45

Version 0.2.1.0

- Volle Eingangslager werden nicht mehr als volle Produktionen angezeigt
- Übersetzungen für IT hinzugefügt

21 Dec 20:31

Version 0.2.0.0

- Produktionen mit vollem Ausgangslager werde als erstes angezeigt
- Die Schrift ist nun Farblich für volle Lager (rot) und für leere Eingangslager (Orange)
- Der Mod ist jetzt übersetzbar, en und de ist bereits enthalten
- Mit links shift + P kann die Anzeige aus un ein geschaltet werden (Einstellbar)

17 Dec 08:35

Version 0.1.1.0

- Anpassung auf Patch 1.2.0.0 von Giants auf die geänderten Produktionen.
Die Anzeige ist weiterhin in Ingame Tagen.
Es wird aber angezeigt was in den nächsten 2 Monaten leer läuft, abhängig von den eingestellten Tagen pro Monat ist das unterschiedlich.

13 Dec 19:17

Version 0.1.0.0
Files

Do you think this mod should be featured?
Unterstütze den Entwickler!
Jetzt mit PayPal spenden
}