seed production
V 1.0.5.1 mod for Farming Simulator 19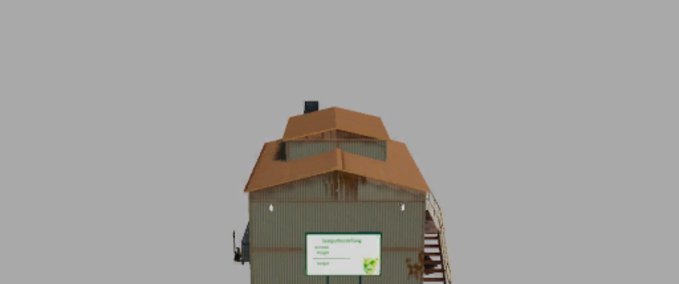 description
featured
This is a placeable seed production!

From 90% grain (Weitzen, barley or oats) and 10% fertilizer is seed.
The grain and the fertilizer can also be removed again, as long as it has not become seed.

Seed production can be found under placeable objects -> silos.

The mod has been tested in Singelplayer mode on my map "Frohnheim" and on "Ravenport" and as far as free of errors.

The script is a new development for the LS19 and now also extended by several filltypes per raw material
and also a second raw material and a percentage distribution.

The script generates some information in the log, eg current silage production levels.
It is not Errormmeldungen but information.


Please appreciate my work and use the original download links if you have the files on others
Want to offer platforms.
Please also indicate my name in the credits.
Credits
Modell: 
Textur: 
Script:
Idee / Konzept: 
Tester:
Sonstige: 
changes
28 Jun 09:41

Version 1.0.5.1

Sounds ausschalten wenn zweiter, dritter oder vierter Input leer ist

27 Jun 18:52

Version 1.0.5.0

Performanceverbesserung FillTypeMover
LUA-Error bei mehreren unterschiedlichen Produktionen mit gleichen Namen behoben
Sound eingebaut, der Sound ist nur zu höhren, wenn die Produktion produziert

13 May 20:43

Version 1.0.3.1

Korrektur der Anzeigen

12 May 16:18

Version 1.0.3.0

Füllstandsanzeigen hinzugefügt
Beleuchtung hinzugefügt
Platzbedarf verringert
Gebäude verkleinert

29 Apr 21:45

Version 1.0.0.2

Zip-Datei verkleinert

28 Apr 12:34

Version 1.0.0.0
Files
Do you think this mod should be featured?
}