Volksstedt_2020
V 1.0 mod for Farming Simulator 19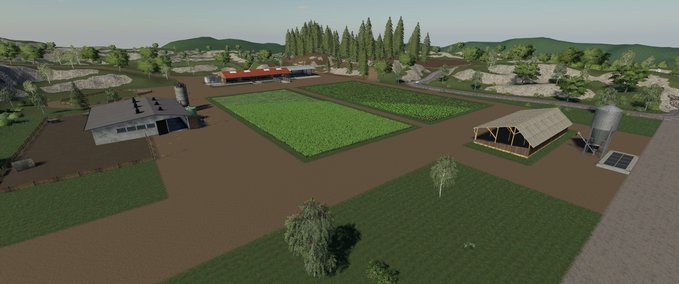 description
Volksstedt
span style="color: #ba372a;">First of all, I would like to register at Vanquish081 for releasing his Hagenstedt Map, without which I would not have been able to make the Volksstedt!!!
The Volksstedt Map is a modified Hagenstedt Map.
The following animals are present on the farm: cows, pigs, horses, sheep and chickens.
The yard offers enough space to use placeable mods.
There are now some abbreviations on the map, see pictures.
Some fields have been changed.
Miscellaneous trees and objects have been removed to make it easier to merge different fields.
>strong>The mud mod was used. >strong>The PDA map has been updated.
Credits
Biface - Mapumbau
Vanquish081 - Hagenstedt Map für den LS19 - Freigabe habe ich erhalten!
Kastor: Kuh und Schweine Farm
VertexDezign: Leimbinderhalle und Tankstelle
Realismus Modding: Seasons Mod
Gtx: Animal Pen Extension
derelky: Schlamm Mod + Texturbeschriftung

Empfehlungsrate
-/-
noch nicht genug Stimmen
Do you think this mod should be featured?
Unterstütze den Entwickler!
Jetzt mit PayPal spenden
}