Walchen Open Beta
V Open Beta mod for Farming Simulator 2013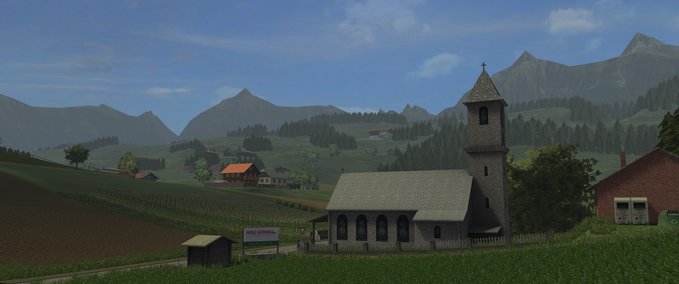 description
featured
Hello my fans,
Walchen is located in the Alps, Salzburg Pinzgau-Walchen, on the map they expect 3 yards, 1 sawmill, 3 forestry forests and steep meadows, lots of details, beautifully crafted villages, ski lift and much more;)
Why I realease the map in LS13 from beta version.?
Some know I'm skier the season start in a few weeks, I have no more time for mapping. But the biggest reason is the the map for the 15ener is too steep ... The tractors come nowhere tall unit or trailer, so it take me not bad but who wants to play a map where you can not get the equipment to the farm .? :(
The grain can be dumped each heap at the grain and be brought out from the two KSM high silos again best to feed as it is in walchen also hergenommen. There is no grain sales. Feeds it to a your cows.
Required mods:
MapHoseRefStation: http://fs-uk.com/download/hosted/32103/MapHoseRefStation_UNZIP_ME/zip
MapDoorTrigger: http://www.modhoster.de/mods/mapdoortrigger--10
Credits
Ein großer Dank geht an alle Moddern denen Objekte oder Details ich verbaut habe. Katsuo, pfreek, imarwin, agi
changes
07 Nov 18:22

Version Open Beta
Files
| | |
| --- | --- |
| checksum: | 5f1e36cbae5bff1553fc574a2e1e75ee |
| Version: | Open Beta |
| multiplayer ready? | yes |
| Author: | Agi |
| price in shop: | LS |
| name in shop: | Walchen |
| description in shop: | Dies ist Walchen Map. |

Do you think this mod should be featured?
}