ZT 303 Door Edition
V 2.0 mod for Farming Simulator 2011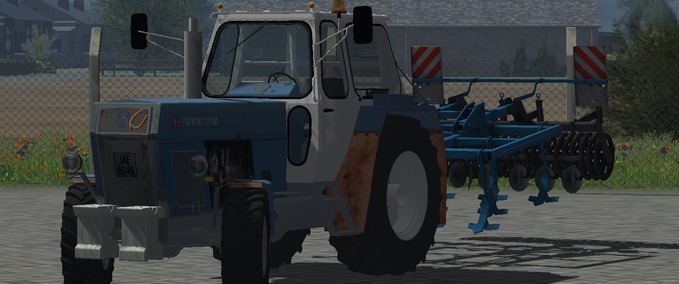 description
featured
"Willkommen Liebe Freunde der guten alten DDR Technik"

ZT 303 TÜR EDITION

Hallo.Wie versprochen ist hier die 303 des Zt´s aus unserer Schmiede.Funktionen und Technische Details kennt ihr ja aus der 300er Version.Er hat eine Allradachse,Welle und ein hierfür gemachtes Allradhud.Wichtig zu erwähnen währe hier:

Allrad Taste: y

Weiterhin wurde dank des Tipps von Monster die Frontgewichte verbessert.Daher gilt hier ein dank an Dich.Auch von eurem Mod haben wir viel gelernt und konnten uns verbessern.Wenn wir schon dabei sind geht hier unser Dank auch an zt 323 adup 1 der uns auch das eine oder andere Teil zur Verfügung gestellt hat.Vielen Dank an Dich und weiter so.Unser dank geht auch an Modhoster für diese Seite und speziell an fin050808 für die Hilfe.So und da ich (Thuruk) diesmal den Text schreibe nehme ich mir mal raus mich auch mal bei basd zu bedanken für seine absolute Hartnäckigkeit und tollen Ideen.
Auch ein Dank an euch alle und danke für die votes.

Wichtig ihr müsst die input binding in eurem LS Spielordner löschen sonst können Probleme mit den Tastenbelgungen entstehen.

Die Log Datei bleibt ebenfalls sauber für Konflikte mit euren Mods im Ordner können wir es aber nicht garantieren bei uns ist alles sauber.Wenn ihr möchtet könnt ihr die extraWeights.lua aus dem scriptsordner von diesen in den 300er kopieren und einfach ersetzen.Dann sind diese auch MP fähig.

Und jetzt viel Spaß mit dem guten Stück.

 

Es ist untersagt diesen Mod oder Teile davon, neu hochzuladen, auch nicht in veränderter Form!

Bitte nutzt den originalen download-Link!

- It is forbidden to upload this mod again, even in an altered form!

Please use the original download link!

- Draudžiama /kelti š/ mod vl, net pakitusiu pavidalu!

Prašome naudoti originalus parsisiuntimo nuorod!

- Zabrania si wgra ten mod jeszcze, nawet w zmienionej formie!

Prosz u|ywa oryginalnego link do pobrania!

- Je zakázáno vkládat tento mod znovu, a to i ve zmnné form! Prosím použijte povodní odkaz ke stažení!
Credits
ZT-Mod-Team [Bas/Thu]
Allrad V3 fin050808
Files
checksum:
243d45e15e5844d99873fb8ad27023c1
Version:
2.0
multiplayer ready?
no
Author:
ZT-Mod-Team-basd-Thuruk
price in shop:
21500 LS
name in shop:
Fortschritt ZT 303
description in shop:
Modell: ZT303
Umbau: basd Thuruk modhoster.de
Baujahr:
PS: 100
Farbe: blau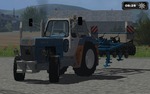 Do you think this mod should be featured?
}