Land Of Italy
V 2.0 mod for Farming Simulator 2013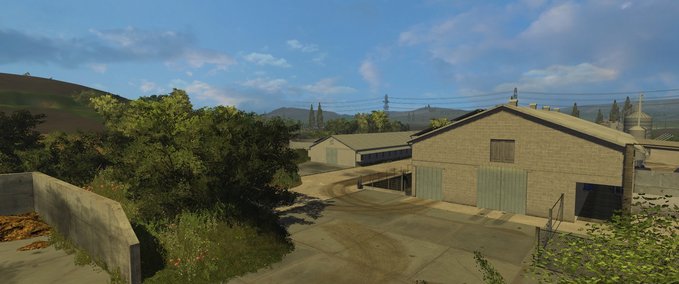 description
featured
Land Of Italy v2.0 + MR (updated 11/10/2014)
This map represents the Italian lands where I live every day.

With this work I wanted to represent buildings and environments of Italy, to achieve this result, seven months of hard work with my Marcols aide who oversaw the technical part of the map, as a trigger for loading / unloading, scripts, animations, routes of auto and truck and all the necessary to make complete our work, while the design of the lands was created by myself (SukazFarmer).
I think it is for all those who try this map a good opportunity to take a ride in the Italian hills!
We hope you Rating!
Required Mods:


for normal version only this mods:
for cut new fruit Klee and Luzerne (AlphaAlpha) use this mods:
for More Realistic version add also these mods:
Recommended Mods:
for both version (normal & MR) there are two modality of game, with or without Soil Mod.

For without Soil Mod:
For with Soil Mod:
The map already included these mods:

This map is available in Normal and More Realisti version.


v2.0 Normal Version:
http://uploaded.net/file/s5jto7yz

v2.0 MR Version:
http://uploaded.net/file/qhuvtycv

Have  good game from SukazFarmer & MarcoLS
It's forbidden to edit this map in any of its parts
PLEASE RESPECT ORIGINAL LINKS!
IS ABSOLUTELY PROHIBITED TO UPLOAD FILES ON OTHER SITES!

Thanks.

Credits
SukazFarmer
Marco LS
Ago Systemtech
Appa Loosa
Gya
Vertex Dezign
Fruktor
TMT
Marhu
Upsidedown
Freelance Modding Crew
xXApacheXx
Freak2009
Petorious
Bullgore
Coufy
Luxfarm
Modhoster Team
Webalizer
bgo1973
changes
11 Oct 11:09

Version 2.0

Version 2.0 Normal

11 Oct 06:21

Version 2.0 MR

-Fixed some errors,
-Add new fruits Klee and Luzerne (AlphaAlpha)
-Add straw chopped mod
-New soil mod
-Changed route of auto and milk truck
-Already prepared some fields for standard level of soil mod

26 Jul 08:48

Version 1.0

Add normal version of the map
Files
| | |
| --- | --- |
| checksum: | e4844db558779c62294a5b04b0acf28f |
| Version: | 2.0 |
| multiplayer ready? | yes |
| Author: | SukazFarmer and MarcoLS |
| price in shop: | LS |
| name in shop: | Land of Italy v2.0 |
| description in shop: | Land of Italy v2.0 map. |

Do you think this mod should be featured?
Unterstütze den Entwickler!
Jetzt mit PayPal spenden
}